Martine
Martine comes with 30 years travel experience under her belt and a wealth of knowledge.
Being an Australian Specialist, she has visited the country many times with stops en-route in Dubai, Tokyo and Singapore.
Travelling West, she has visited Hawaii, San Francisco, Las Vegas, Boston, New York, Florida, Miami, Los Angeles and the Bahamas. One of her favourite trips took her to the beautiful Deep South, taking in New Orleans, Memphis and Nashville. More recently Martine's travels took her on a Royal Caribbean cruise, where she was fortunate to swim with pigs in the Bahamas!!!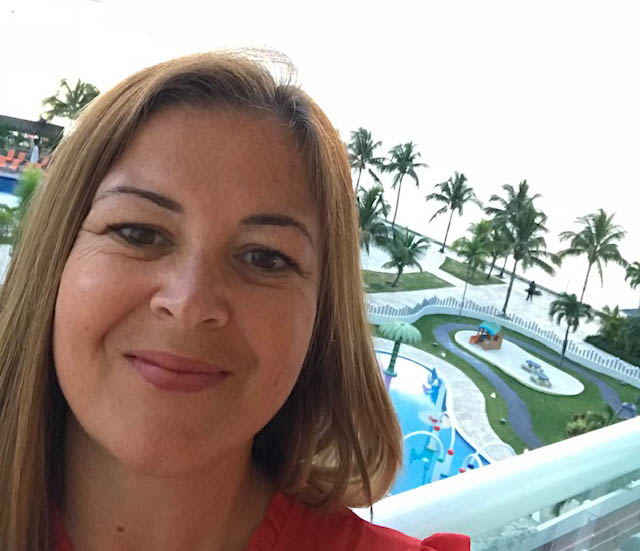 She has enjoyed some time in Cuba which is vibrant, unique and endlessly fascinating. Jamaica, white sandy beaches, glistening waters, and the ultimate take-it-easy vibe. Antigua surrounded by a nearly unbroken offshore reef. Dominican Republic comes with a unique blend of striking scenery. St Lucia a long-time favourite with couples and honeymooners, the beautiful islands of the Maldives, and not forgetting a trip to Mauritius for that picture-postcard coastline. Dubai, well what can I say…… an Arabian city of superlatives, where extravagance is the norm.
Martine has also visited Sharm El Sheikh, Halkidiki, Zante, the Spanish Balearics, mainland Spain, The Canary Islands, Portugal, Southern and Northern Cyprus, and in Turkey, experienced a Gulet Cruise, the list is endless!!
Sadie
I have visited many Caribbean Islands, including Mexico and especially Cuba which is an absolute favourite for its culture and colour and just "life".  I loved touring in Brazil hearing samba rhythms everywhere from Natal, to Salvador, to Rio de Janeiro.
South Africa is so special to me,  I love its wide-open spaces around The Midlands, the coast around Durban,  the Eastern Cape Safaris, the Garden Route and finally Cape Town, such amazing value for money.  Victoria Falls is now on my list of "to do's" next time as well!
Last year I went to Eastern Africa, to Kenya on safari, which was amazing and then onto Zanzibar, an ideal beach add on after staying in luxurious tents and experiencing the incredible Masai Mara – an absolute must is a Balloon Safari at sunrise complete with a bush breakfast…….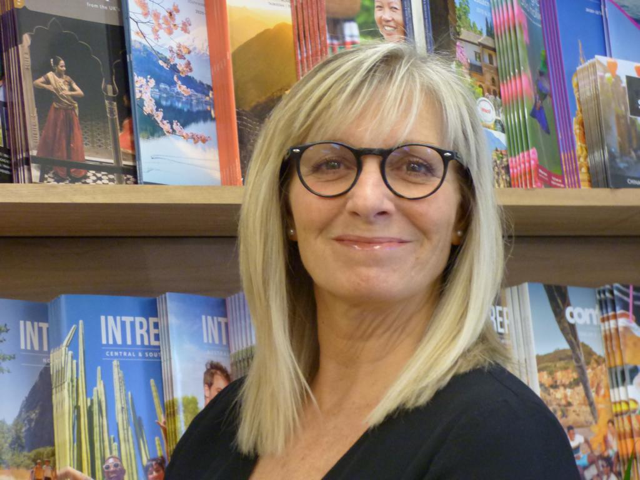 I have also spent lovely times enjoying the Indian Ocean, Mauritius and its fabulous hotels and The Seychelles, it's glorious beaches and islands and quiet unassuming peoples.   Sri Lanka,  I enjoyed as an escorted journey, definitely one not to miss!
The Far East was exciting with stops in vibrant Bangkok, Koh Samui, laid back Koh Lanta and buzzing Singapore.
Oh, I so loved Australia too !!  I would go back in a heartbeat – on my many trips to Oz I loved Sydney, have climbed the Harbour Bridge twice! It's great fun to bob about on the harbour by ferry, I have even surfed on Bondai ???? (ummm a little while ago!)   Cairns and The Great Barrier Reef are so incredible as are Melbourne, Alice Springs, Uluru and Perth, so much to experience and explore ……
India – where to start ?  so exciting, so vibrant, so colourful, so busy, so noisy !!  I took a trip to experience the iconic sites of The Golden Triangle, Delhi, Shimla at the foot of The Himalayas, the beautiful Taj Mahal, Jaipur and then Mumbai – I can't wait to return to experience more of this fascinating country ……
Abu Dhabi was completely lovely, fabulous hotels, The dazzling Emirates Palace, just superb – the Sheikh Zayed Grand Mosque so incredibly impressive – altogether more cultural than its near neighbour Dubai.
In Jordan I spent a night under the stars in Wadi Rum after a day taking in the stunning sights of the Lost City of Petra.
Cruising down The Nile whilst in Egypt was so relaxing and the only way to follow in the footsteps of The Pharaohs.  Visiting the historic sites on the way before stopping in Luxor, home to the Valley of the Kings and Queens.
My balloon flight as the sun rose over the Valley of the Kings is something that I will never forget.
A short while ago, I dipped my toe into Canada – a short visit to Newfoundland on the East coast, just 5 hours from London.  I was really really impressed, such a wild part of the country, big wide-open spaces, such rugged beauty and the friendliest of folk, oh and the fish ……..
My European trips include many visits to my beloved Greece, especially Crete along with many other islands and also a tour of The Peloponnese.  Off the beaten track Turkey with its fabulous mountains and coastline.
Portugal saw me touring the Alentejo region with its landscapes of sunflowers, cork trees, vineyards and whitewashed mountain top villages – Morocco included a stay in the very colourful Marrakech with a tour into the Atlas Mountains.
In Italy I took a rail holiday from Venice to Bologna, to Florence, to Rome, all in 3 days !  I love Tuscany too, the vineyards, the wine, of course! The pasta and the gelato !! And the medieval walled towns awash with pavement cafes and daily markets ….
Switzerland just took my breath away….. snowy mountains, pretty little swiss houses, green valleys with spring flowers and gourmet food, all surrounded by the most stunning scenery!
So where next I ask……………….???
Carol
Carol has over 40 years of travel experience and has completed her bucket list, added to it and still looking for more distant adventures !
She has almost finished her A to Z of countries visited with only Q left to do, so we think Qatar must be next to tick off !
Listing countries she has visited in no particular order as she loved them all China, Egypt, India, Myanmar, Peru, Ecuador, Galapagos, Mexico, Vietnam, Cambodia,South Africa,Thailand, Malaysia, Singapore, Borneo, Bali, Namibia, Zambia, Kenya, Sri Lanka, New Zealand, USA, Fiji, Maldives, Mauritius, Reunion and the Seychelles.,
Closer to home  Russia ,The middle East, Oman being a particular favourite, Dubai, Abu Dhabi , Bahrain, Egypt, Jordan, Morocco.
The Caribbean including Barbados, Antigua, St Lucia, St Kitts, Nevis, Cuba , Dominica and has been lucky enough to sail around the windward Islands on board the Royal Clipper.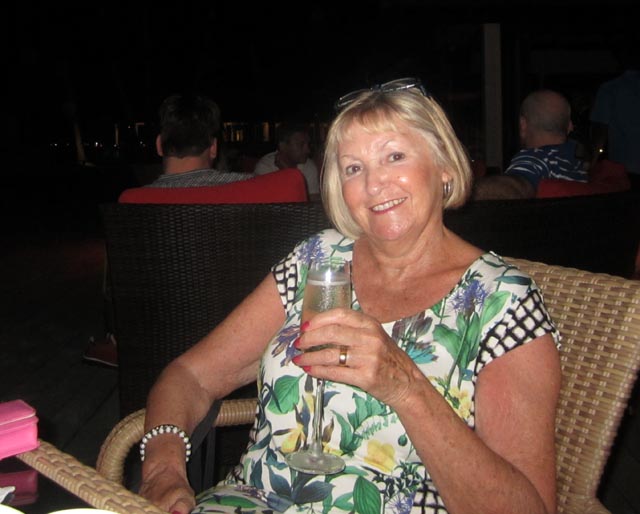 Most recent adventure Small ship sailing in the South Pacific area of French Poynesia  on board Windstar from Tahiti around the Society Islands including Moorea,Taha'a, Huahine and Bora Bora .
She has been known to visit Europe from time to time ! I will do Europe when I retire Carol reminds us laughing !
It would be easier to say where hasn't she been!
Highlights ?? Has to be The Taj Mahal, flying over Everest. Reaching Machu Picchu having walked part of the Inca Trail, standing on the Great Wall of China and the amazing temples of Angkor Wat.
Contact Pebbles Travel to discuss your holiday plans, so we can share how we make travel beautiful.